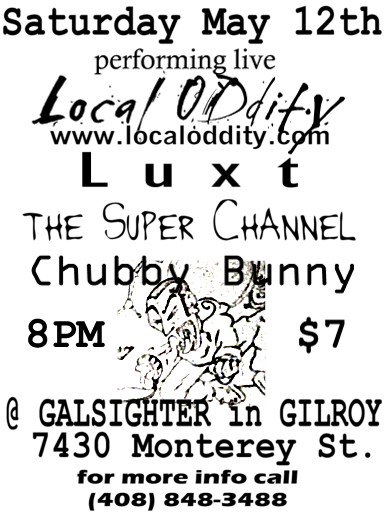 Location: Gaslighter in Gilroy
Date: May 12, 2001
Show Type: Show
Co-performers: Local ODdity, Luxt, The Super Channel
Songs Played: Shortened set list (30min)
Summary: First of all, the owner is cool. First time playing here! We played First! Lets just say we filled a lot of new ears. The other bands were cool. Crazy o'l bass. Nice Efx.
The vioce behind the Marshalls, ooooooh!